Meme coins carry risks, but investors are attracted by the chance to create millionaires in this volatile yet potentially rewarding space. As the crypto market bounces back and Bitcoin surpasses $36,000, renewed interest is igniting speculative excitement, propelling meme coins in the hype.
The revival of meme coins provides investors with numerous options, each boasting unique appeal and the potential for high returns. While established meme coins like DOGE and SHIB remain prominent, newcomers introduce fresh ideas, combining the world's most successful memes under a unified structure.
Though not every meme coin guarantees success, this article highlights three meme coins that hold the potential for significant returns in 2024.
Wall Street Memes
Wall Street Memes (WSM) grabs attention with its humorous branding, lively community, and interesting token setup, making it an appealing choice in the unpredictable cryptocurrency world. Built on Ethereum using the ERC-20 token standard, $WSM represents the retail investor movement against perceived Wall Street manipulation.
With a strong social media presence, including over 300,000 Twitter followers and nods from Elon Musk, $WSM has gained wide recognition. Led by a team skilled in creating popular content, the project raised a significant $25 million in funding and became one of the best crypto presales of 2023.
Despite being listed on exchanges, $WSM remains a top crypto investment. Beyond its effective branding, $WSM lets investors stake their holdings and earn rewards, with estimated returns currently at 40% APY, backed by over 500 million $WSM tokens pledged.
This staking system not only offers a passive income for crypto enthusiasts but also bolsters the project's network. In a notable move, Wall Street Memes' creators introduced their latest venture – the Wall Street Memes Casino, a bold entry into decentralized gambling (GambleFi).
Featuring over 5,000 games, including exclusive WSM titles, the casino also offers live sports betting with various markets. Currently priced at $0.022, some investors see this as a good time to buy before a potential uptrend.
With the overall situation improving and $WSM exploring new uses, the possibility of significant gains in 2024 looks realistic, considering the speculative nature of meme coins. With new applications and strong community support, Wall Street Memes appears poised for a comeback, setting the token on an exciting path in the near future.
The Secret Coin
The Secret Coin (TSC), a groundbreaking meme cryptocurrency, embodies the principles of the law of attraction and visualization art. Bridging crypto enthusiasts with the law of attraction community, it cultivates synergy, allowing members to collectively channel energies toward success.
The cryptocurrency universe and the law of attraction ethos harmoniously converge to manifest wealth and abundance, enriching the lives of holders and community members.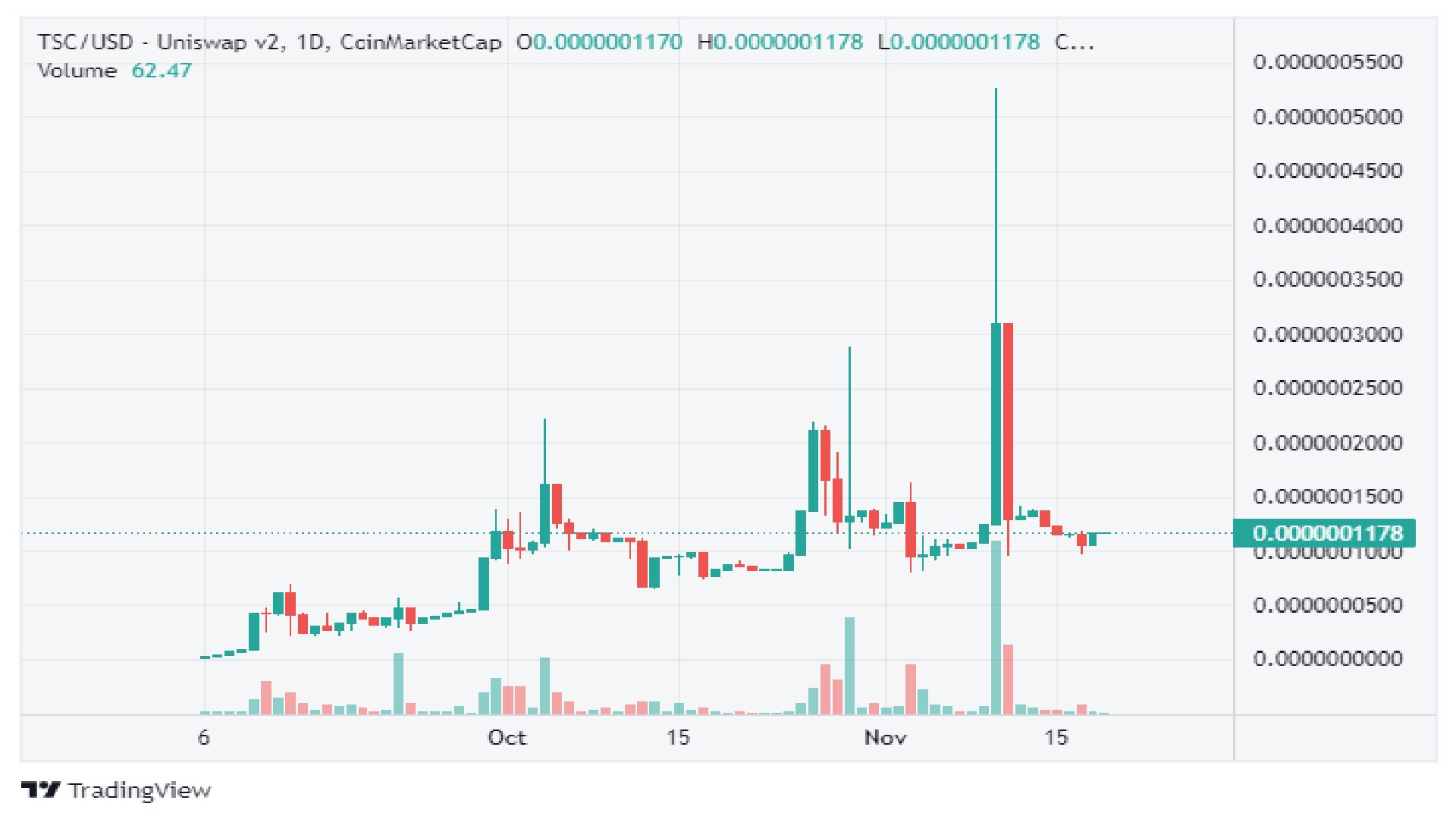 The Secret Coin is currently valued at $0.00000011, with a 24-hour trading volume of $16,487. Showing a 5.97% increase in the last 24 hours, technical analysis indicates a neutral sentiment, forecasting a trading range between $0.00000096 and $0.00000016 next year.
Check out the video above for a comprehensive analysis of three meme coins poised for success in 2024 and subscribe to his YouTube channel for additional crypto-related content. Jacob Crypto Bury also runs a Discord channel with 17,000 members, providing trading insights and updates on upcoming crypto presales.
Meme Kombat
Meme Kombat (MK) is a new meme coin currently in the presale phase, allowing users to participate in battles with meme coin characters and earn rewards. Unlike many meme coins, Meme Kombat brings tangible utility, creating a virtual space for unique gameplay, staking, and betting opportunities.
This decentralized platform harnesses artificial intelligence to craft a virtual battle arena. A key feature of Meme Kombat's ecosystem is its staking functionality, offering a high 547% APY. Furthermore, the staking APY decreases with rising investor participation.
Staking not only provides users with passive income but also funds betting on the platform's unpredictable meme battles. Users can decide their staking amounts, with options to allocate portions specifically for battle wagering.
We hit $1.8 million raised in the $MK presale memers!

Kombat awaits⚔️ pic.twitter.com/j42q51jBip

— Meme Kombat (@Meme_Kombat) November 17, 2023
About 30% of the $MK supply is allocated for staking rewards, and users can withdraw their tokens after the official launch. Importantly, re-staking initiates a 10-day locking period, promoting stability in token liquidity. During Meme Kombat's presale, each purchase automatically stakes tokens, allowing instant rewards for buyers.
The innovative staking model forms a strong foundation, with substantial validation from the community evident in the impressive $1.8 million raised in the presale's first month. Early backers can acquire $MK tokens at $0.205 by swapping with ETH or USDT.
Post-presale, Meme Kombat plans to launch $MK on various decentralized exchanges (DEXs), allocating 10% of the supply for liquidity to ensure smooth trading and a stable market. To take part in the $MK token presale visit memekombat.io.
Realated
New Crypto Mining Platform – Bitcoin Minetrix
Audited By Coinsult
Decentralized, Secure Cloud Mining
Earn Free Bitcoin Daily
Native Token On Presale Now – BTCMTX
Staking Rewards – Over 100% APY