Bitcoin BSC aims to replicate Bitcoin's remarkable success, where its price surged to $68,000 in 2021, yielding profits for long-term investors.
Meanwhile, BTC20, showcasing a price trend from a $1 presale to substantial increases, exemplifies BTCBSC's growth potential and advantages, particularly in a bullish market.
Investors express optimism about this new altcoin, believing in its potential to become a major player in the cryptocurrency space and generate substantial returns.
Is this new Bitcoin alternative worth investing in?
There was a lot of buzz in the cryptocurrency community when Bitcoin's price hit a record high of nearly $20,000 in 2017. It continued to increase every year, setting new records. Long-term investors were significantly rewarded in 2021 as the price soared well above $68,000.
The rise of Bitcoin BSC (BTCBSC) is making waves by integrating Bitcoin with the Binance Smart Chain (BSC), presenting an intriguing development. This cryptocurrency aims to replicate Bitcoin's success and is garnering notable attention.
Similar to Bitcoin, this digital currency had humble beginnings but swiftly piqued interest, successfully raising over $2.5 million towards its $3.96 million soft cap since its introduction in September 2023. This progress suggests that the soft cap is on the brink of completion, making it an opportune time to consider participating in the presale.
About a month ago, another project, mirroring the success of Bitcoin, gained significant attention. To gauge the potential of BTCBSC, it's worth examining a similar project, Bitcoin20. Bitcoin20, akin to BTCBSC, started with a presale price of $1 and saw significant price increases post-launch, showcasing the growth potential of BTCBSC.
This comparison highlights the possibility of substantial returns on investment, particularly in a bullish market. For instance, if investors had invested in Bitcoin20 during its launch at $1, they could have seen a 200% increase in value if they sold at a certain point.
Some early investors even witnessed gains of up to 326%. These examples highlight the potential for significant returns within the crypto space, a potential that might also be attainable for BTCBSC.
BTCBSC's credibility validated by crypto media
BTCBSC endeavors to replicate Bitcoin's early history, beginning in 2011, but on the Binance Smart Chain. This unique approach incorporates a staking smart contract that rewards holders with BTCBSC tokens, aligning with a designated block schedule.
Missed out on the #Bitcoin surge?

You're in good company! Most of us caught on a bit late.🙄

But here's your golden ticket with #BitcoinBSC – Grab it at only $0.99!💰

Let's transform letdowns into chances!

Join the #Presale right here 👉 https://t.co/oM0YP8IlbV pic.twitter.com/VR8R5Mim8V

— Bitcoinbsc (@Bitcoinbsctoken) September 16, 2023
As of now, over 1.2 million BTCBSC have been staked, resulting in an impressive annual percentage yield (APY) of 216%. However, concerns may arise due to this substantial APY, often reaching triple digits, especially when compared to the more modest single-digit interest rates found in developed economies.
To prioritize transparency, Bitcoin BSC provides a real-time staking dashboard that enables anyone to monitor the number of actively staking token holders. Furthermore, the project has undergone comprehensive smart contract audits, and the team assures locked liquidity upon the token's listing on the Uniswap DEX.
Staking stands as a potentially lucrative method to earn passive income within the crypto ecosystem. Moreover, BTCBSC has garnered significant recognition within the crypto space, being featured on reputable platforms such as Cointelegraph, Crypto News, and other crypto media outlets.
This recognition bolsters its credibility and augments its potential for growth. With expectations that over 80% of the total supply will be locked up by the conclusion of the presale, the BTCBSC token could initiate its journey with a notable surge, potentially reaching a 10x increase.
A scarcity of available tokens for purchase would fuel this surge, motivating investors to swiftly secure their share of the tokens. For low-cap cryptocurrency investments, visit our guide on the top choices to buy.
How to buy BTCBSC tokens
One noteworthy aspect of BTCBSC is its versatility in purchasing. Unlike many projects that require specific cryptocurrencies for participation, BTCBSC accepts BNB, USDT, and Ethereum for buying into its pre-sale.
This flexibility makes it more accessible to a broader range of investors. Purchasing BTCBSC is a straightforward process.
Step 1: Set up a crypto wallet
Having a cryptocurrency wallet capable of storing BEP-20 tokens like BTCBSC is crucial for prospective investors. Common and reliable options such as MetaMask and Trust Wallet are widely used. To set up MetaMask, visit the wallet's official website, download the app, and register a new wallet account.
Step 2: Obtain BNB, ETH, or USDT
During the presale, investors can use BNB, ETH, or USDT to acquire BTCBSC. These tokens can be obtained using fiat currency on major cryptocurrency exchanges. After making a purchase, ensure the token is delivered to the wallet created in Step 1.
Step 3: Connect to the presale
Connect your cryptocurrency wallet to the Bitcoin BSC presale platform. Click 'Connect Wallet' and choose the appropriate wallet for connection. Follow the provided instructions to complete the connection.
Step 4: Purchase BTCBSC
Proceed with the BTCBSC purchase. Input the desired amount of BNB, ETH, or USDT you wish to exchange for BTCBSC tokens, then click 'Buy BTCBSC Tokens.' Approval is required to proceed with the purchase. Please note that the minimum purchase amount for BNB, ETH, or USDT is $10.
Step 5: Claiming BTCBSC tokens
After the presale concludes, investors will receive their BTCBSC tokens. To claim the tokens, reconnect the same wallet to the presale site and click the "Claim" button. For the most up-to-date information on when investors can claim their tokens, they should follow Bitcoin BSC on X (Twitter) and Telegram.
Conclusion
As the crypto market evolves, projects like BTCBSC offer unique opportunities for investors. With its connection to Bitcoin's history and the potential for staking rewards, BTCBSC stands out in the upcoming bull market. Some experts believe it could achieve a value of $5 or higher per token.
To stay informed about BTCBSC's progress and engage with the community, joining the BTCBSC Telegram group is a great option. Regular updates and important information can also be found on their X (Twitter) account. To participate in the presale, please visit bitcoinbsc.io.
Related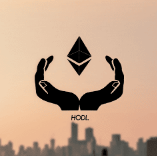 Get Educational Courses & Tutorials
Free Content & VIP Group
Jacob Crypto Bury Market Analysis Videos
Leverage Trading Signals on Bybit
Next 10x Altcoin Gems
Upcoming Presales & ICOs