When Sam Bankman-Fried's father complained to his son about his $200,000 FTX salary in January last year, and threatened to bring in his mother, the gambit paid off big time. 
Within two weeks, Bankman-Fried, founder of the now bankrupt crypto exchange FTX, had gifted his father, Joseph Bankman, and mother, Barbara Fried, $10 million in funds from affiliate Alameda Research, according to a Sept. 18 court filing.
Within three months, Bankman-Fried ensured the couple were deeded a $16.4 million property in the Bahamas paid for with funds ultimately provided by FTX Trading.
Bankman and Fried also enjoyed the benefits of more than $90,000 in expenses, paid for by FTX Trading for the Bahamas residence. Bankman also received an option to purchase 4.5 million shares of affiliate WRS and more than 1 million shares of FTX Trading in November 2021.
Bankman received other benefits as well, including a cameo appearance alongside Larry David in a now-infamous 2022 FTX Super Bowl commercial. Bankman pushed for his role in the commercial, stating bluntly, "OK, I'm not a star-fucker and don't really care about meeting, say, Tom Brady. But Larry David….," the filing said.
The turnaround in the couple's fortunes came after Bankman complained to FTX's head of administration that his salary should be $1 million a year, when he was receiving only $16,667 per month stated in his contract.
Bankman then reached out to his son in an email, saying, "Gee, Sam, I don't know what to say here. This is the first I have heard of the 200K a year salary! Putting Barbara on this," according to the filing.  
SBF's father was unhappy with his salary at FTX US so he emailed SBF asking for more money, and then pulled the "I'm telling your mother" Dad move and looped SBF's mom into the email thread pic.twitter.com/jJaHFqpI7Z

— Conor (@jconorgrogan) September 19, 2023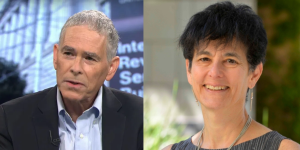 The allegations are part of complaints filed against Bankman-Fried's parents that allege they misappropriated millions of dollars through their involvement in the exchange's business.
BREAKING: #FTX bankruptcy estate sues SBF's parents to recover millions in 'misappropriated funds'

— Breaking Whale (@BreakingWhale) September 19, 2023
Bankman-Fried Awaits Trial From Detention Center
Bankman-Fried's trial on fraud charges is scheduled for next month. He has been detained at the Metropolitan Detention Center in Brooklyn since August, when the judge revoked his $250 million bond for alleged witness tampering.
He pleaded not guilty to a series of interconnected charges, which claim that he funneled more than one billion dollars from his worldwide cryptocurrency exchange. This was done partly to settle outstanding debts of his hedge fund, Alameda Research. If found guilty, he could potentially face a prison sentence exceeding 100 years.
Related Articles