Bitcoin's price recently surged, allowing it to move away from the $25k support and return to a mid-$26k level. It is too early to say that the coin is starting a significant rally, but the last several days have seen bullish price action, which encouraged more buyers to return to Bitcoin.
On September 12, Bitcoin price, which was at $25.2k at the time, suddenly shot up to face resistance at $25.82k. After struggling to breach it for several hours, Bitcoin finally managed to do it. Immediately, it shot further up, going past the resistance at $26k and approaching the next one at $26.4k.
This rapid surge caused a price rejection once the coin's value started approaching the resistance, which was too strong then. BTC dropped back to $25.82k, only to bounce up on September 13 and again try to breach $26.4k.
The resistance once again rejected the price, although BTC managed to stay above the $26k level this time. This allowed it to make several more attempts at growth and finally go beyond $26.4k on September 14. This time, it encountered a barrier at $26.8k, and over the last 24 hours, Bitcoin price has been busy trying to breach this level. So far, it has been unsuccessful, but it has yet to back down.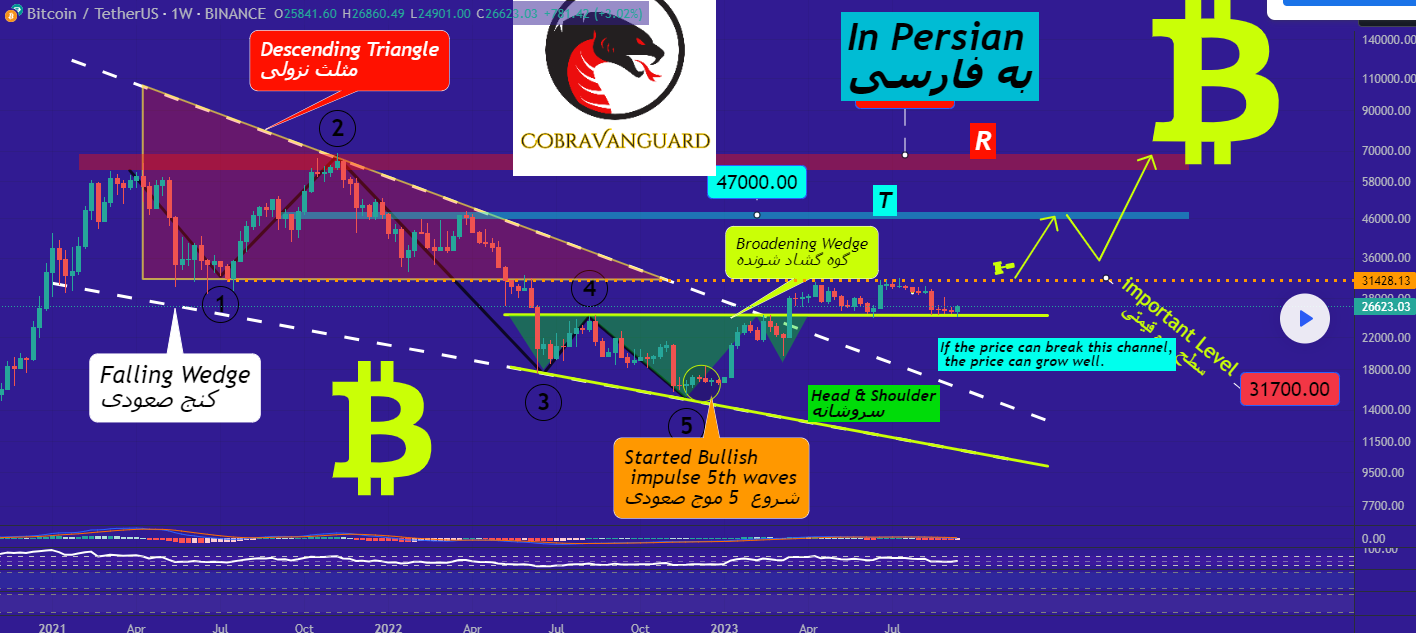 Some believe the coin will see another bullish wave pushing it past this barrier and further up — maybe even back to $30k, the height it has not seen since mid-July.
However, some analysts have differing views and even advise that this is the wrong time to go long, as stop-losses are too long.
BlackRock might be shifting from Bitcoin to XRP
While Bitcoin did see positive performance over the last few days, there have been rumors in the crypto industry that carry some negative development for the coin. One particularly stands out is that BlackRock might turn to XRP rather than continuing to push BTC.
🚨RUMORS: Big Financial Giants like "BlackRock" may be reconsidering their stance on #Bitcoin and may be eyeing alternatives like #XRP! 👀🔥 pic.twitter.com/88HgHmXj5v

— JackTheRippler ©️ (@RippleXrpie) September 14, 2023
It is worth noting that all sources have pointed out that these are just rumors, which are speculative and unconfirmed. However, if the stories are accurate, this could significantly impact the future of Bitcoin's price. The experts call it "a shift in institutional confidence," noting that institutions are becoming more willing to consider sustainable and efficient digital assets.
🚨 BREAKING NEWS 🚨: Rumors are swirling that major financial giants like BlackRock may be reevaluating their stance on #Bitcoin and potentially eyeing alternatives like #XRP. With billions at stake, the implications for the crypto market could be significant. As investors, we…

— WallStreetBulls (@w_thejazz) September 13, 2023
Is Deutsche Bank responsible for recent surge?
Sudden shifts in the crypto market have a cause, as trends rarely change quickly and drastically. In searching for a potential reason for Bitcoin's sudden transformation from bearish to bullish, analysts have pointed out the recent news from the Deutsche Bank.
The German lender recently revealed that it will launch custody services for cryptos and tokenized assets, offering them to institutional customers. The move comes in partnership with Taurus, a Swiss fintech company.
Deutsche Bank's global head of securities services, Paul Maley, said: "As the digital asset space is expected to encompass trillions of dollars of assets, it's bound to be seen as one of the priorities for investors and corporations alike. As such, custodians must start adapting to support their clients."
Bitcoin BSC presale hits $2 million milestone
Only days after raising its first million, a Binance Smart Chain-based project, Bitcoin BSC (BTCBSC), reached its second million. The project, which offers a BEP-20 version of Bitcoin, seeks to allow its buyers to buy BTC the way it was back in 2011 when its price was only $1.
Its offer has encountered colossal demand, and crypto users rushed in to buy the token, which costs only $0.99. The presale will continue until the soft cap of $3.96 million is reached. After that, the project will start offering staking services, releasing rewards every 10 minutes.
Related
Ends Soon – Wall Street Memes
Early Access Presale Live Now
Established Community of Stocks & Crypto Traders
Featured on Cointelegraph, CoinMarketCap, Yahoo Finance
Rated Best Crypto to Buy Now In Meme Coin Sector
Team Behind OpenSea NFT Collection – Wall St Bulls
Tier One Exchange Listings September 27
Tweets Replied to by Elon Musk